What Varnish To Use On Timber?
WPolishing your timber furniture with varnish is an excellent way to prevent scratches, stains, water damage, and general abrasion. If you have recently found colors or other marks on your timber furniture, you must apply varnish to seal and prevent further stains from occurring.
Applying varnish is super easy to do and doesn't require much time at all, if you have applied a wood stain to timber before then you will have no problem applying Varnish. Before anything, you must determine which varnish needs to be used. Varnish is a mixture of natural resins and essential oils which assists with maintaining a natural wooden texture.
Polyurethane is another similar product, which is a mixture of synthetic resins made from petroleum or water. Both products are very similar in appearance and application.
Different Varnishes for Different Timber Screens
You will face different choices. Lacquer and polyurethane have various finishes, including gloss, semi-gloss, matte, satin, and flat. The final selection of finishes depends on personal preference and the type of timber screens you are using. The varnish function will tell you how many square feet (square meters) you expect to cover. According to the size of your screens, and will help you to buy the appropriate quantity.
Following are the two most common varnishes available for timber screens.
Nitro varnish is a transparent lacquer prepared from nitrocellulose, alkyd resin, plasticizer, and organic solvent. Nitro varnish is divided into three types: high gloss, semi-matte, and matte, which can be selected according to needs. Nitro lacquer also has its shortcomings: it is easy to whiten in high humidity, low fullness, and low hardness.
Natural wood lacquer has strong adhesion, high hardness, and high gloss and has outstanding durability. It is also extremely water-resistant, oil-resistant, high-temperature resistance, and chemical resistant as well as providing excellent insulation properties. The color and luster of the natural paint film have unique decorative properties, not unlike the very popular black timber stain. It is an ideal coating material for ancient buildings, classical furniture (especially mahogany furniture), wood carving handicrafts, and other products. It can increase the aesthetic value of the product and improve the durability of the product.
Determine the Varnish To Be Used According To Your Timber Type
Polyurethane is a similar product to wood oil, which is a mixture of synthetic resins made from petroleum or water. Both products are very similar in appearance and application. Explore the advantages and disadvantages of each to determine which one you want to use.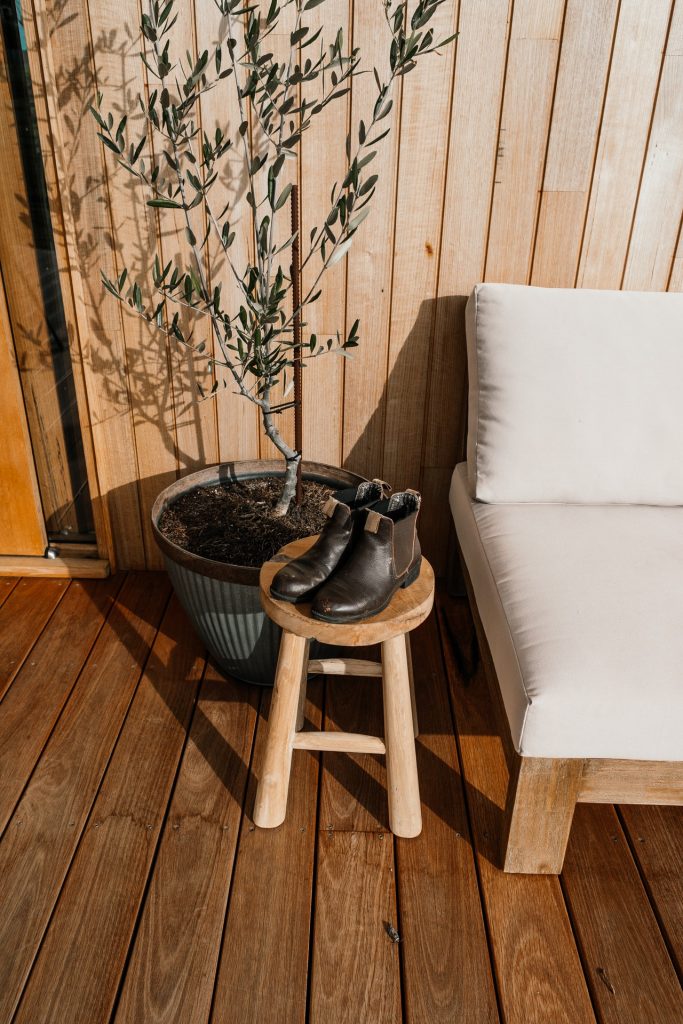 How to Use A Varnish?
The furniture must be sanded entirely with sandpaper to remove all old paint and ensure that the varnish is firm.
It would help if you worked in a well-ventilated area because the varnish will produce some pungent fumes. Place newspapers or other protective materials to reduce the risk of varnish splashing on the floor.
When handling varnish, always wear rubber gloves (or similar material). It is tough to remove dry varnish from leather because it cannot be washed off with soap and water.
Before use, put the varnish into the jar and stir. Also, don't forget to stir the varnish regularly, as it may settle slightly. You can start the varnish with a brush.
Using a soap brush, apply the varnish to the wood in long, smooth lines. Paint along the wood grain promotes uniform penetration of the varnish.
Hold the brush vertically so that only the nib touches wood. Otherwise, the varnish will be unevenly applied. If you use a thin layer, you will get a better finish, so don't overuse it.