A Guide To Planning A Meaningful Funeral Ceremony
This article discusses what to consider when planning a funeral service, such as the type of service desired, the role of a funeral director, and choosing a memorial or burial site. Planning a meaningful funeral service for a loved one is one of the most important things you can do following the death of someone close to you. It's not just about planning a traditional funeral service or pondering cremation arrangements, but finding ways to create meaningful events that provide comfort and healing to family members and friends. A funeral or memorial service serves as an important event for everyone involved, as it offers an opportunity for family members, friends, and others to come together in support and remembrance of the deceased.
The steps involved in planning a meaningful funeral or memorial service are often challenging. It is essential that everyone involved is aware of their role in creating this meaningful event.
A personalised green funeral is an opportunity to honour the deceased's memory and recognize those whose lives were touched by their life. Hosting a memorial service or a funeral or other ceremony can be a way to celebrate the life of your loved one and show respect to their surviving loved ones. To create a memorial service that reflects the unique life of the individual who passed away, it can help to incorporate special touches such as their favourite music, photos, quotes, flowers or cherished items. It is also important to take into account the wishes of your loved one when planning so that you can make sure that it reflects their personality and values. Planning a meaningful funeral ceremony will help your family mark this important time in their lives with dignity and respect.
A good funeral director will provide our funeral preparation checklist to help guide you through the process and ensure that all of the necessary details are taken care of. When planning a funeral service, consider what kind of service best reflects your loved one's life. There are many options to explore and decisions to make, so take your time when planning an actual funeral. While it may seem overwhelming, having a plan in place can help you focus on mourning your loved one instead of scrambling for details at the last minute. It is important to remember that everyone has different needs when it comes to planning a meaningful funeral service and there is no right or wrong way to go about it.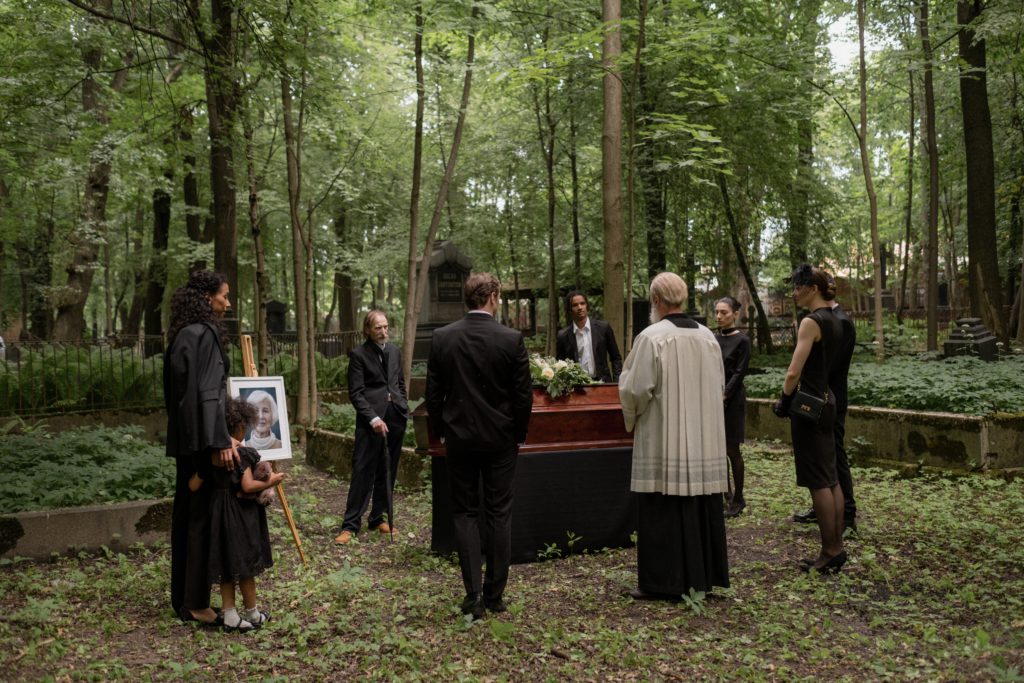 Planning a funeral can be an extremely tiring and emotional process, but with the right help it can be a very rewarding experience. There are so many options available when it comes to arranging one's funeral and it is essential to make sure that all family members have a say in the planning process. It is important to take into account what type of service each family member would like, as well as the wishes of any friends or family members who have passed away.
Visiting funeral homes is a great way to get an idea of what type of service they offer. There are many funeral homes that offer services from simple to elaborate. They can provide funeral planning, memorial services, and even shroud burial Australia options. When selecting your funeral home, be sure to ask about the types of services available, as well as the cost for each service. Once you have selected a funeral home, it is time to plan the service for your loved one's church or other place of worship. This may involve selecting readings or songs that reflect your loved one's faith and beliefs. It can also involve writing a eulogy or delivering special words at the service in their honour.
When you plan a funeral service, you can choose many meaningful and customised elements to incorporate into the service. You may want to consider a funeral home or reception venue for the service and decide what type of readings, music, flowers, photographs, and other elements will be included in the program. Once the service is over, you may want to move some of the flowers and other items to the graveside. This can be an intimate affair with just your friends and family or a larger event with more people.
Planning a meaningful funeral ceremony is a difficult task, but having an experienced planner can help you make the right decisions. Depending on the religious preference of the deceased, you may need to consider hiring a pastor or other clergy such as a priest. The chosen religious service should be discussed with the pastor or priest and they will guide you in organising the flow of the service and advice on music, readings, and other details. You may also need to hire a celebrant if there are no religious preferences. The funeral venue should also be considered when planning a ceremony as it can help to add more meaning to the event.
A fitting and comforting event space can make all the difference in such a distressing funeral planning process. Oneworld Memorials have designed an online guide to help you plan a meaningful funeral ceremony that unites your fellow mourners. It includes details on how to plan for your elderly parents, how to support others in their time of loss, and how to plan for the end of events celebrating one's life.