Preparing for an Emergency 
Emergency scenarios happen all the time and we don't get any warning beforehand, unfortunately. It is important to be prepared for an emergency to avoid any injuries from occurring and to ensure that people can get out safely if needed. First aid training should be provided to all staff in case of an emergency. 
Here are some things that you need to do to prepare for an emergency:
Register now so you can volunteer when it is needed most
Roles like firefighters and other emergency services are always in need of volunteers. You can go to the emergency volunteer centre and put your name down to volunteer. Depending on where you want to help out, you might be required to do some training. This could include fire fighting training. When there is an emergency, you will get a notification where and when your help is needed.
Create an emergency plan
You need to make a communication plan that tells everyone where they need to meet and how they can communicate with friends and family to inform them that they are safe and well. You need to have a plan that tells everyone how to prepare to evacuate the home. You need to practice the escape routes and know where to go for both minor and major emergencies. Ensure things you want to take are in a box close by. It is better to leave them outside somewhere in a protective box or shed, so no one is running around inside the home looking for the boxes.
Get your vehicle ready
If you think an emergency is likely, such as a storm is approaching, or if there is a fire nearby, go and fill your car up and have it ready. It is important that you all leave home or office early to avoid being blocked in an unsafe area.
Have an emergency supply kit
Make sure that you have enough supplies to last at least a few days. These things include food, water, batteries, a flashlight, toiletries, blankets, a battery radio and a first aid kit. You should always have an emergency kit in the home office and vehicle at all times.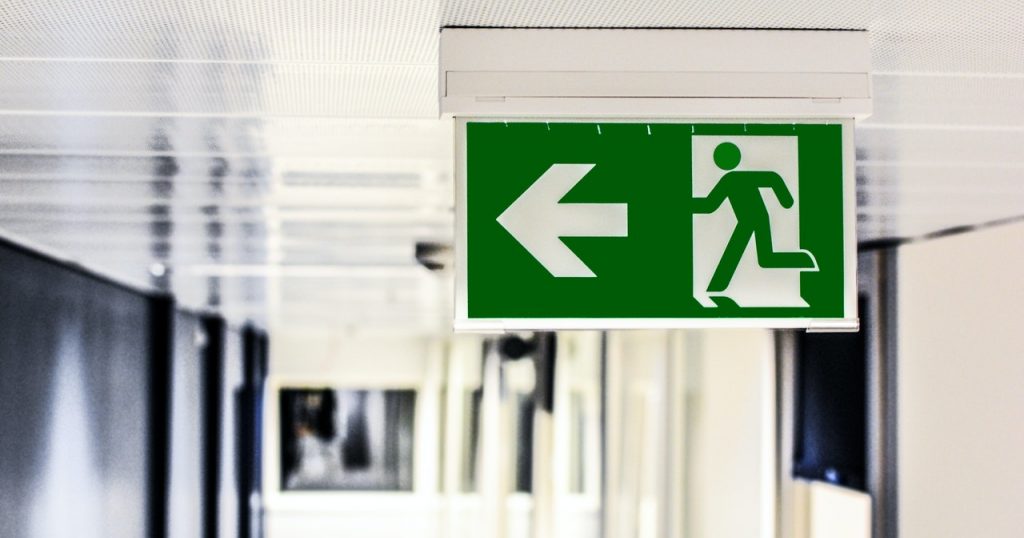 Don't forget to call emergency services
You need to call emergency services as soon as the emergency scenario occurs and also afterwards for help in the aftermath. There are free and confidential services that are readily available 24/7 for information and support. If you are in need of items, such as food and shelter, the organisations on the other end are there to help you.
There is no need to let the unpleasant thought of an emergency worry you. You just need to follow a few steps and have a few things organised to ensure everyone is safe and sound if an emergency occurs. Run over your plan every so often to ensure that the plan is still fresh in everyone's mind. If something doesn't work or there are changes, such as someone is unwell or not mobile, ensure you add these to the plan. This will make sure that everyone is prepared.
In your emergency supply kit you need the following:
Water – try and aim for one gallon per person per day for at least a few days.
At least a few days of food for everyone
First aid kit
Flashlight
Batteries
A whistle shall you need to signal for help
Dust mask if the air is contaminated
Plastic sheeting and tape for shelter
Moist wipes and bags for personal sanitation
Local maps
Cell phones with their charger and backup battery